Pantone's Spring/ Summer 2022 New York Color Trend Forecast Return to Articles
Pantone's Spring/ Summer 2022 New York Color Trend Forecast
Design inspiration is all around us. The purpose of design should elicit certain feelings and emotions whether that be excitement, comfort, or love. If you are looking to upgrade your living space or decorate for summertime get-togethers, consider Pantone's Spring/ Summer 2022 New York trend forecasts.
This color palette includes 10 standout colors in addition to 5 core classics "reflecting our aspiration for balance as we move through a changing landscape. Colors that evince our need for comfort, clarity, and security satisfy our urge to stay with the familiar. At the same time, free-spirited optimism, and a feeling of new liberation, are unleashed in dynamic, stand-out shades, quenching our desire for spontaneity, uplift, and joy."
Celebration
These bright hues inspire us to get outside and enjoy the company of our friends and family. Support local businesses at your neighborhood's farmers market or finally have that big party celebrating anniversaries or graduations.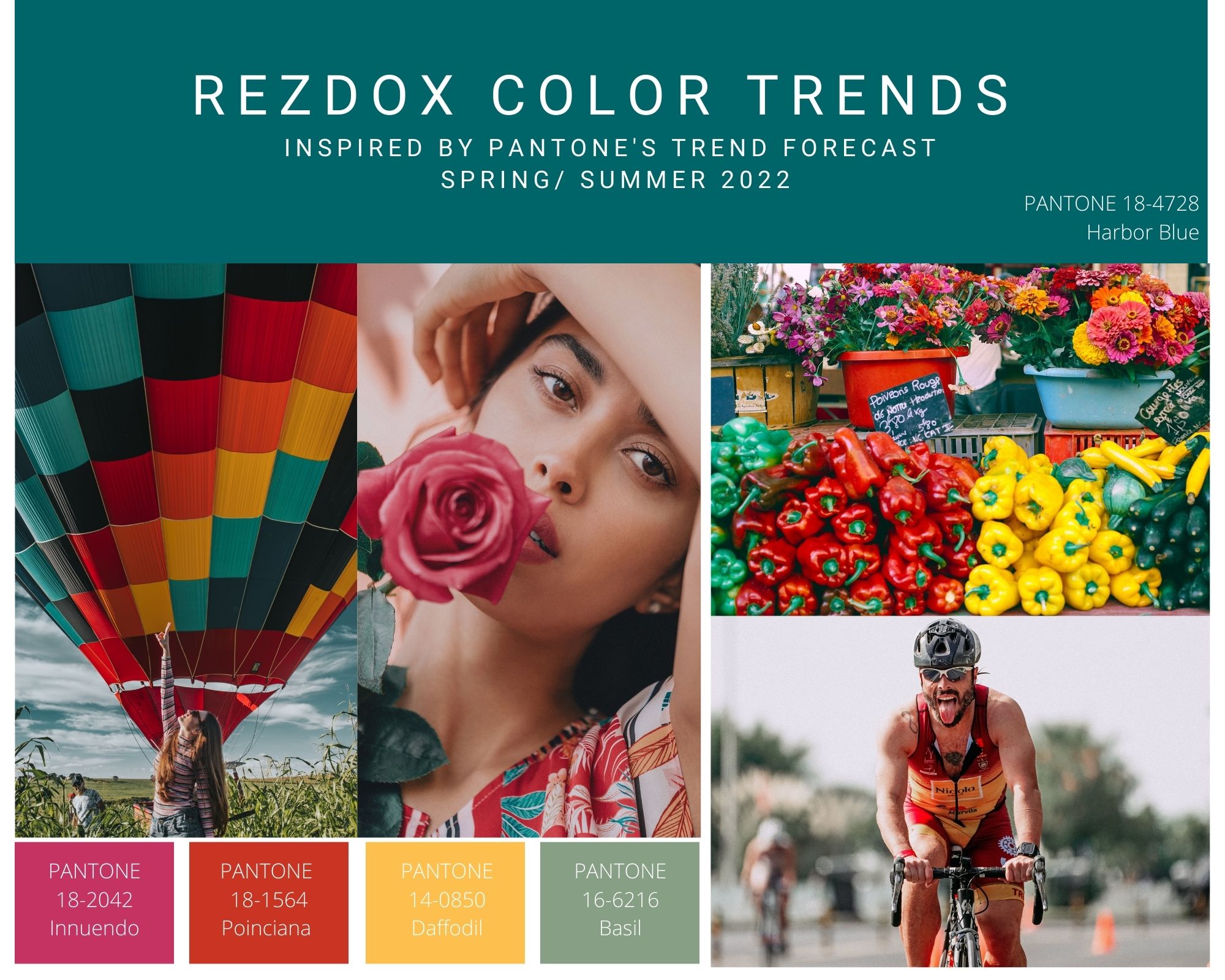 Harbor Blue - Reflects our search for a safe space

Innuendo - High visibility sends a tantalizing message

Poinciana - A commanding heated red, making a dramatic statement

Daffodil - A joyful hue connecting us to the spontaneity of a spring gardenBasil - Sweet and savory, emanating health and wellness

Basil - Sweet and savory, this color emanates health and wellness
Dependable
To provide more balance and soothing comfort into your designs, consider hues that offer stability and peace by bringing nature indoors. Find inspiration during your family vacation, your next trip to the beach, or look closer to home by capturing the love of your fur baby.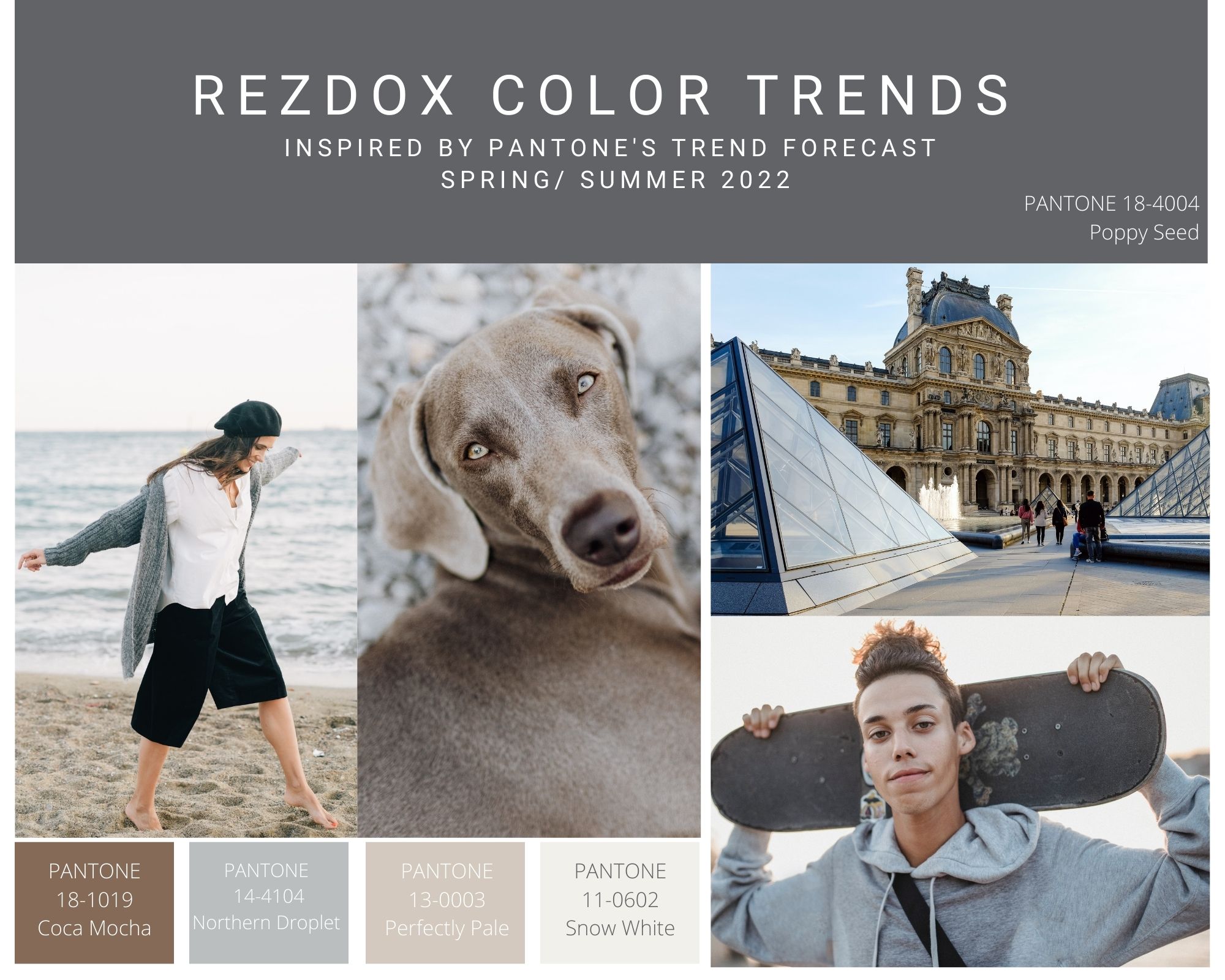 Poppy Seed - The silent power of deep gray contains timeless familiarity

Coca Mocha - This tasty shade warms the spirit

Northern Droplet - This pale gray instills feelings of tranquility

Perfectly Pale - Subtle and sandy, beige speaks to soothing comfort of a warm and inviting beach

Snow White - Clean and pure, white appeals to our desire for simplicity and uninterrupted inner peace
Achievement
This palette quenches our desire for optimism and liberation, while reminding us to be mindful and gracious. Adventure awaits! Try new things or explore new cultures, but also take the time to slow down and celebrate the present.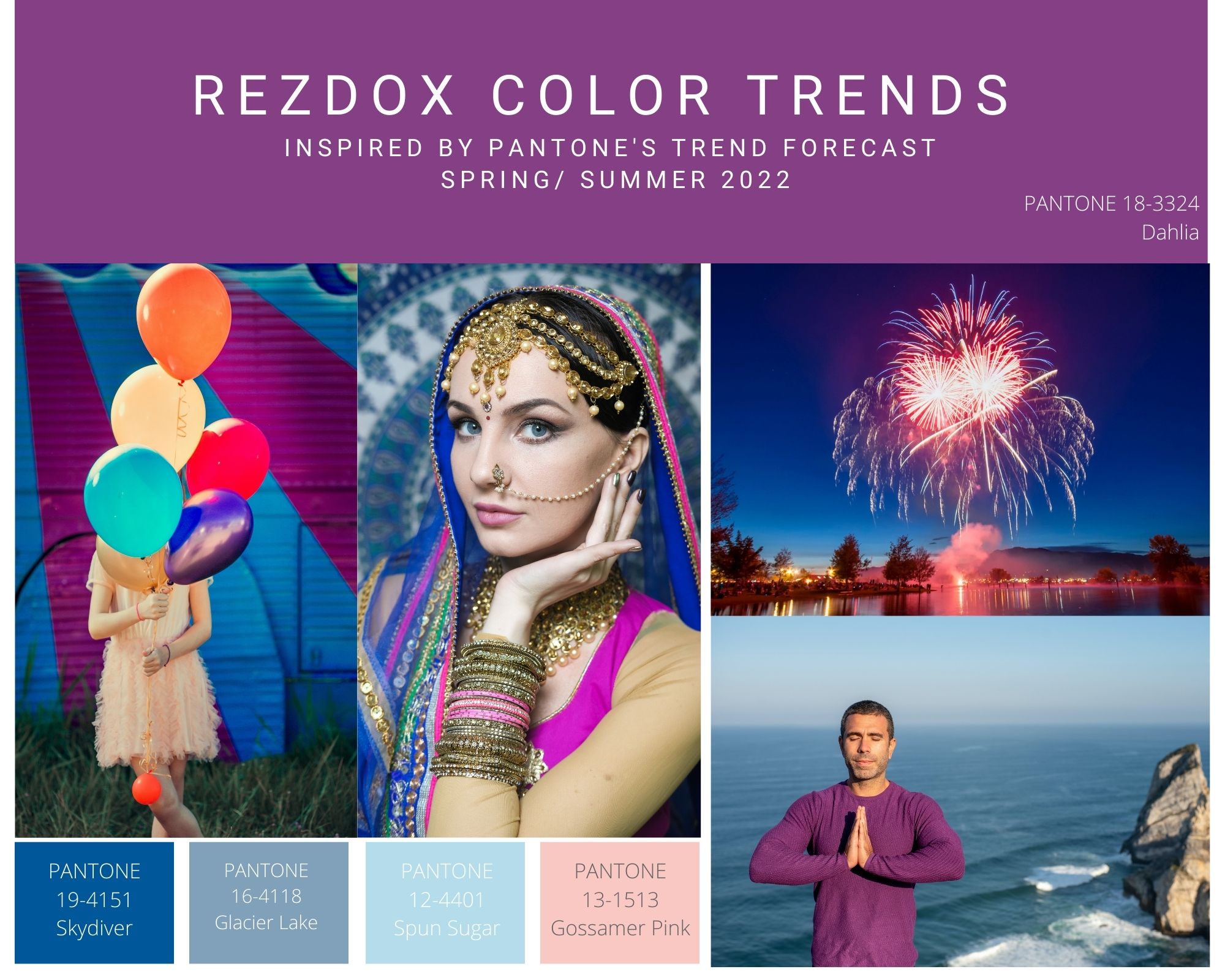 Dahlia - This stand-out purple exudes a dynamic vibe

Skydiver - Skydiver inspires us to new heights

Glacier Lake - Calming and cooling, this blue conveys serenity and quietude

Spun Sugar - This sweet pastel offers an airy nature

Gossamer Pink - Soft and powdery, this hue has a light and tender touch
Co-founder RezDox
You may also like: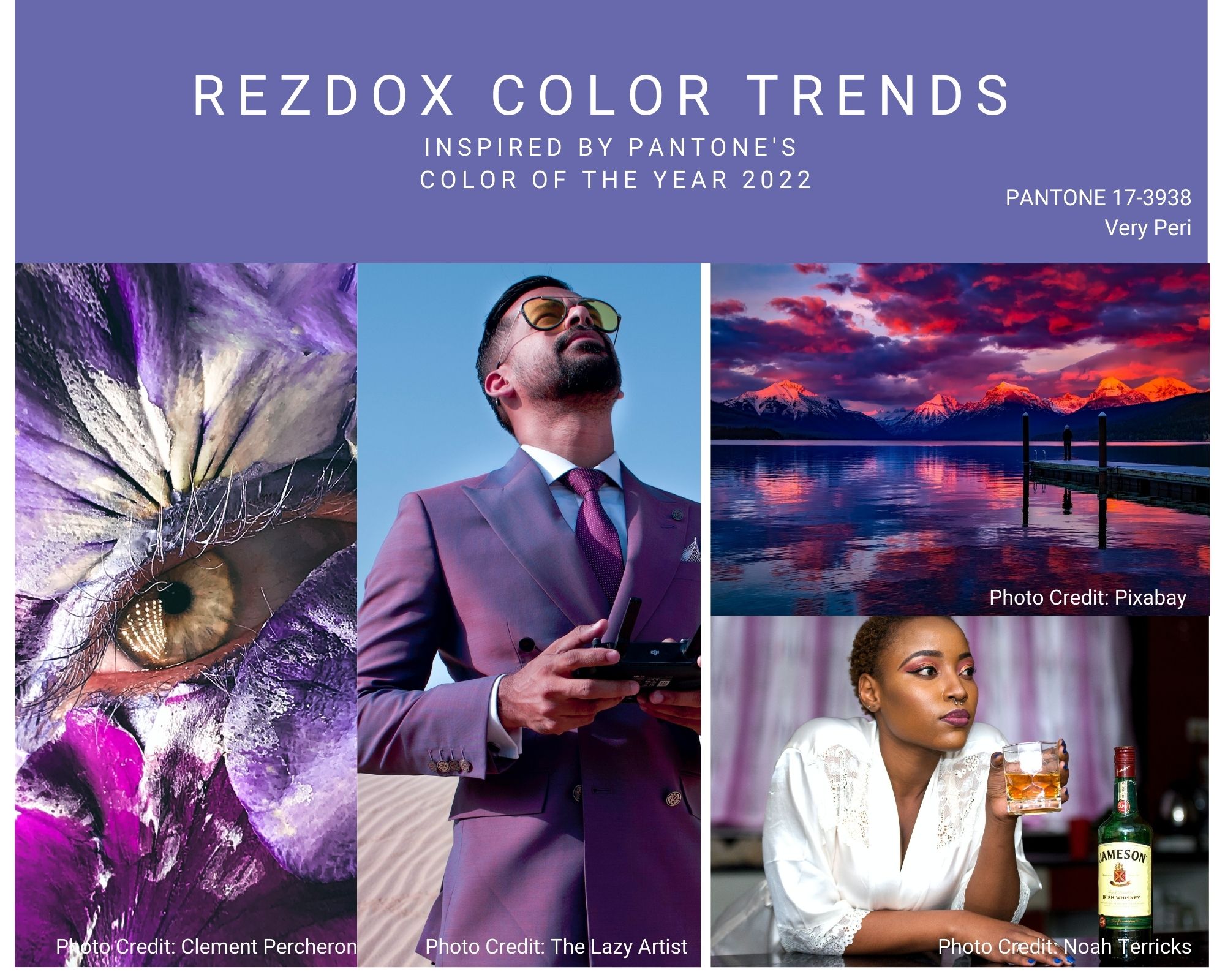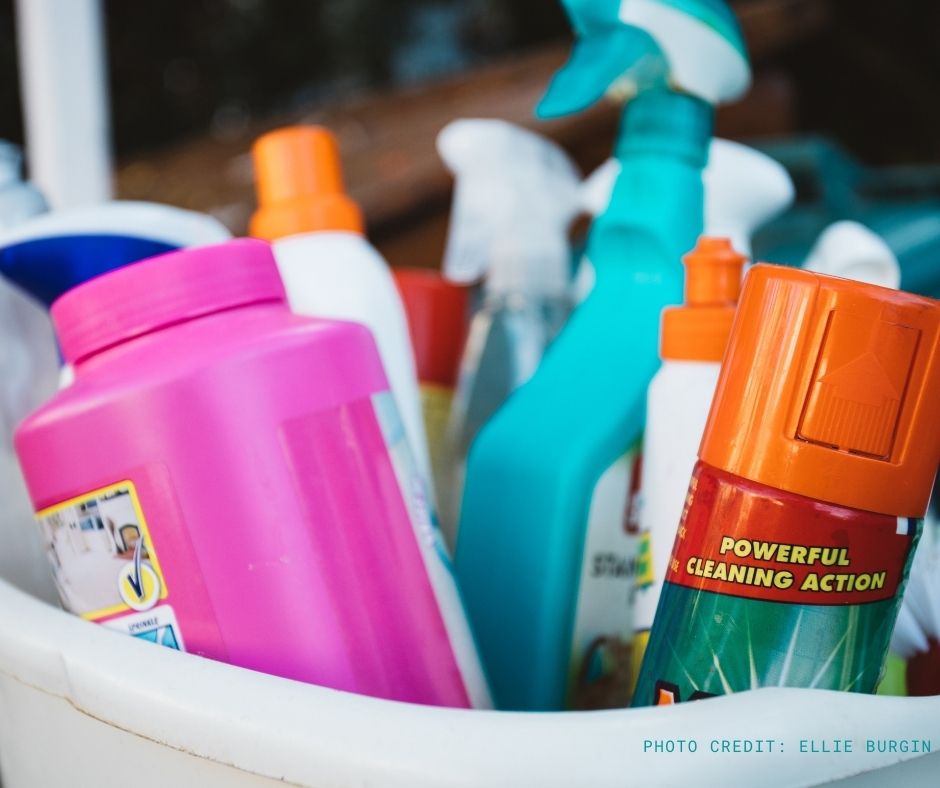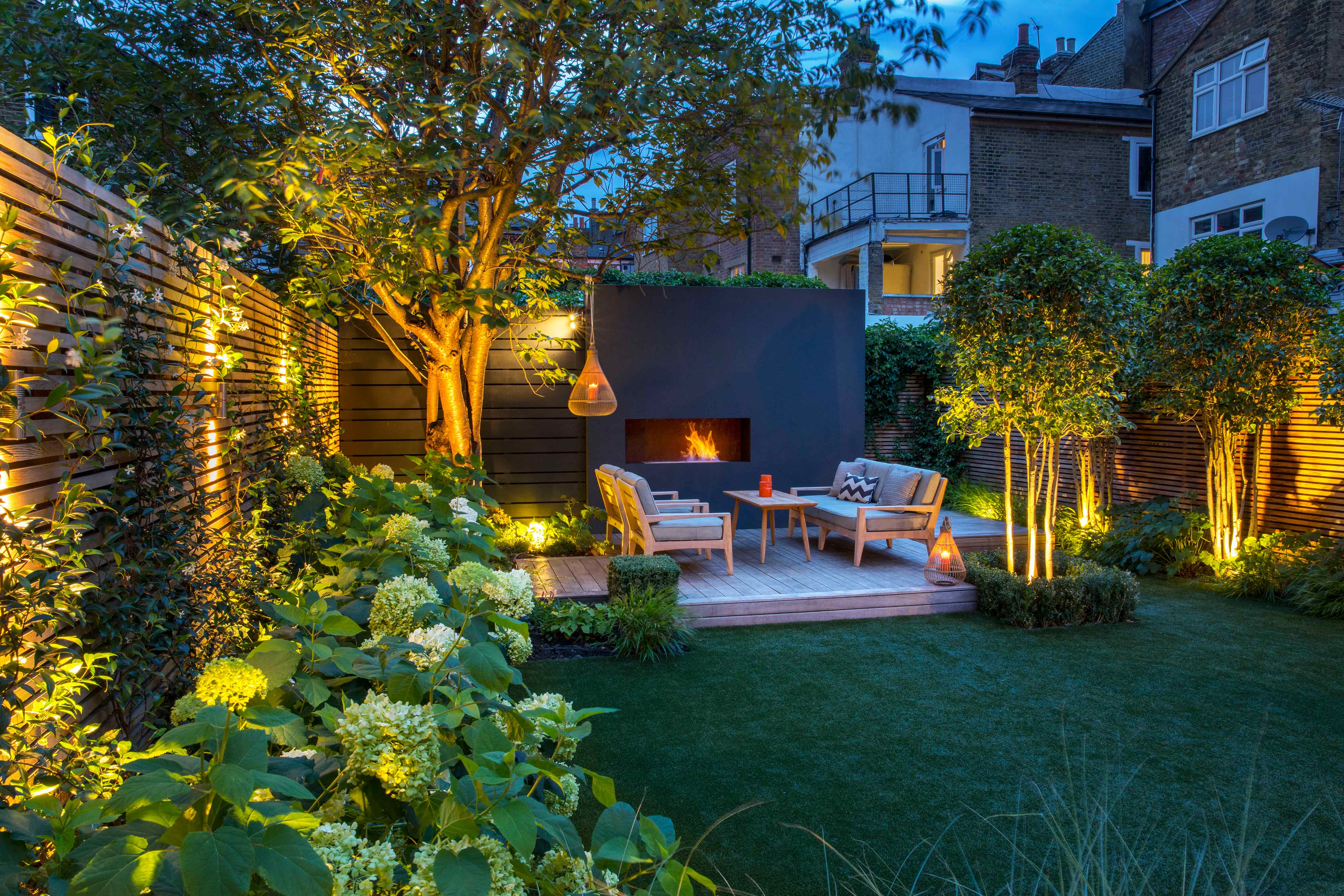 Join our bi-monthly newsletter.
Get all of the latest insights and our exclusive content!