Your Home's History Is Your Future Equity
Know the real market value of your home by joining a smart, effective tool that digitizes and calculates your home's renovations, improvements, repairs and maintenance in real-time.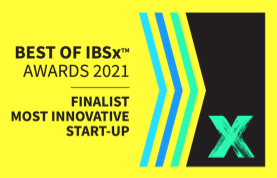 Obtain the ROI on the renovations and improvements completed on your home with an intelligent new method. Use the RezDox home equity calculator to get a full "Inside & Out" view of your greatest asset's worth.
Learn More
No more guessing about a home's condition. Deliver transparency.
Grow your revenue & retention rates. Increase their equity.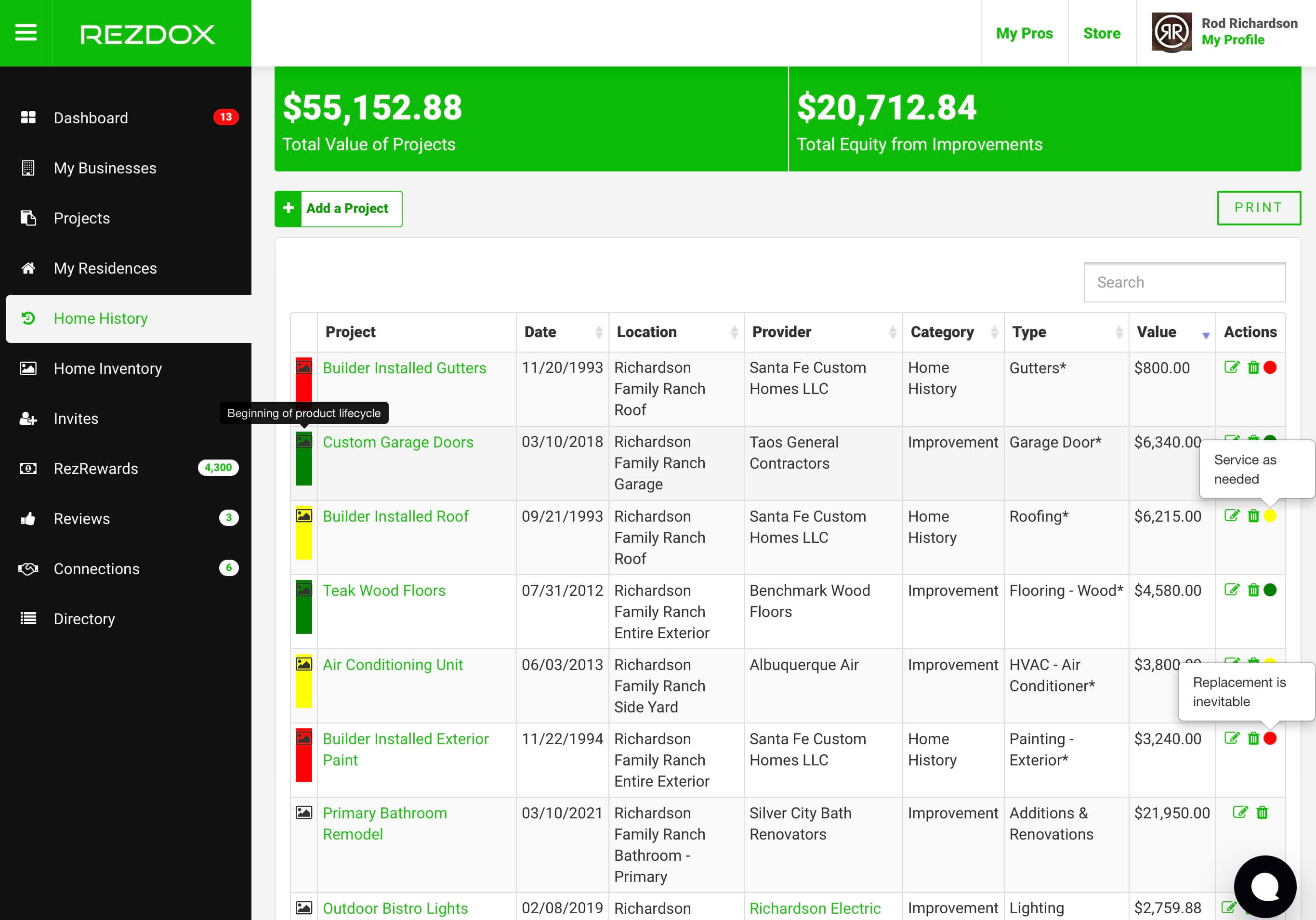 Home history made easy with all of your projects in one place.
Plus, use these valuable features to turn your home into an investment.
Financial dashboards that display the equity gained from your renovations and improvements.
Useful Life indicators that monitor your home's major componets; heating, cooling, appliances, and more.
Smart tools to transfer, email, or share your home's history with Realtors, Banks, Home Buyers or iBuyers.
Rewards program that gives you points for your activity that you redeem for home improvement gift cards.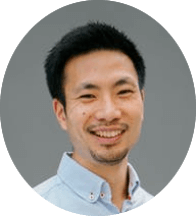 "Very impressive idea to assist home owners with establishing a maintenance history for their homes. I need this website, as my home repairs and renovations have never been tracked or written down anywhere." "Thanks RezDox."
G. Hendley
Denver, CO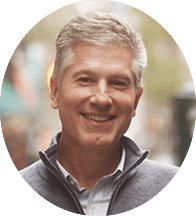 "Absolutely amazing product you have here. The features are exactly what's needed for a home owner to treat their home as an investment."
N. Simmons
Dallas, TX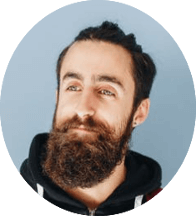 "Tying my business to the home through the project share process gives my business the protection it needs in the event the home owner moves or sells. I can retain work because my business is connected to the home."
V. Adams, Camelback Electric
Phoenix, AZ
Our Valued Businesses
We work with businesses that are built for our industry and have a focus on using innovative platforms to provide exceptional customer service to home owners. These incredible companies use RezDox to sell smarter, increase retention, and stay organized. These businesses joined RezDox to bring their projects and products to life.