To Repair or Replace? Understanding the Useful Life of Your Home & Appliances Return to Articles
To Repair or Replace? Understanding the Useful Life of Your Home & Appliances
Disclaimer: This blog may contain affiliate links .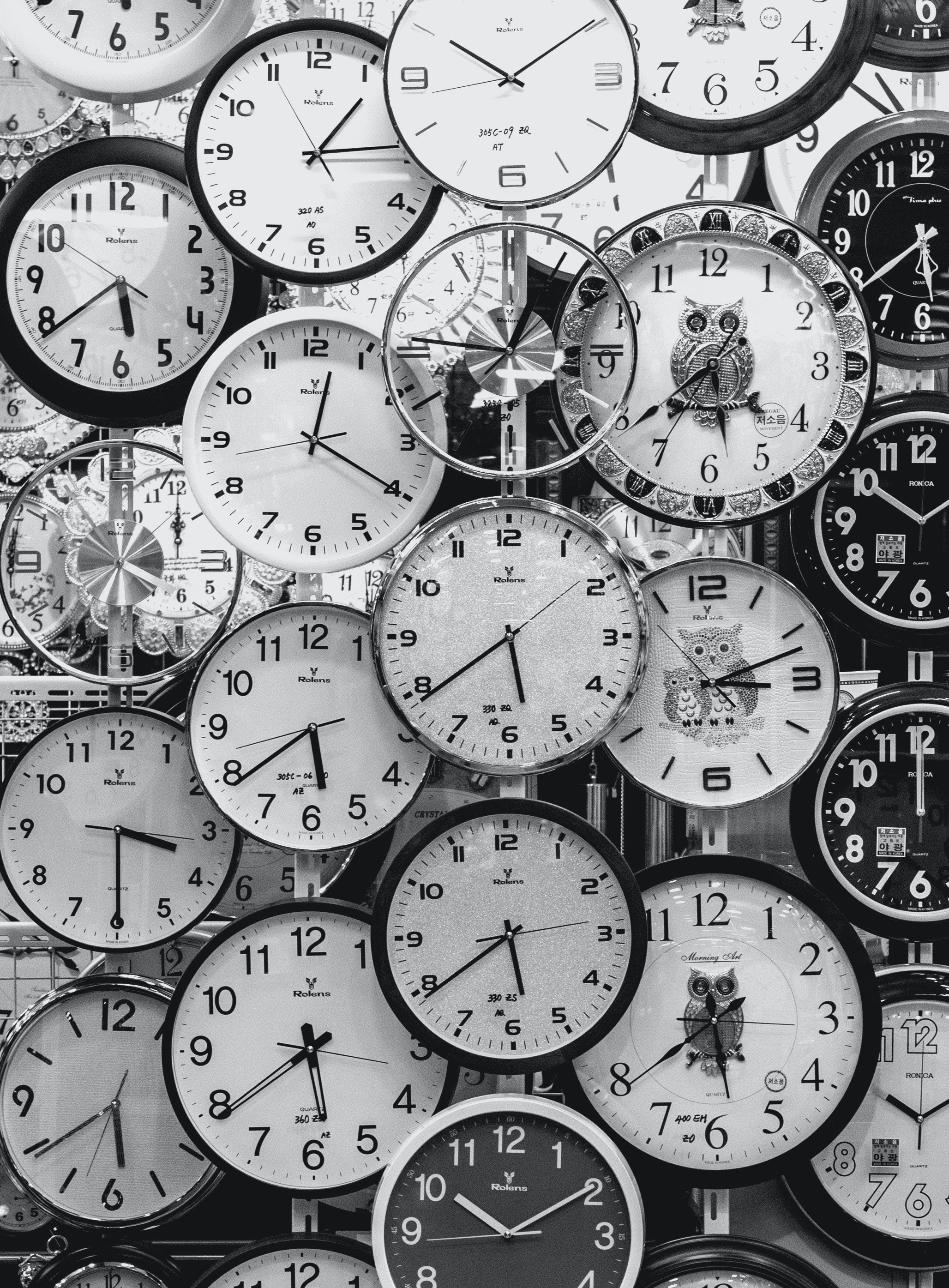 How much time do you have left? Do you know the age of your home's major components or appliances?
Make the most of your investments. What does this mean when it comes to your home and the appliances associated with it? What is an asset, like a furnace, worth? What is its useful life, or how long will it last? A good place to begin answering these questions is by defining what useful life means regarding your assets.
What is Useful Life?
The useful life of an asset , including your home, is an estimation of how long it will generate income or benefit the owner. There are many factors that have an impact on the length of asset's useful life, including its usage, the age of it when it was purchased and maintenance or improvements.
An asset's useful life ceases when it becomes obsolete, repairs and maintenance become excessive, or it no longer provides financial gain. Estimated useful life spans are not necessarily dependent on the life span of the asset itself, but rather on how long the asset provides benefits to the owner.
What is the Life Expectancy (in Years) for Major Appliances?
The IRS sets the useful life guideline standards, and has deemed the average useful life of a residential home is 27.5 years. But what about the components within and around your home? For example, what's the useful life of your HVAC system, water heater, or even refrigerator? Many people don't know that home appliances, on average, begin to fail after about 9 years of age, and the median useful life of your home's major systems is a mere 13 years.
Let's touch on a few of the many appliances you may have in your home and what their average life expectancy is. Bear in mind that the way you treat an appliance, as well as the model and brand have an impact on the useful life expectancy. And the range of useful life spans vary greatly among appliances.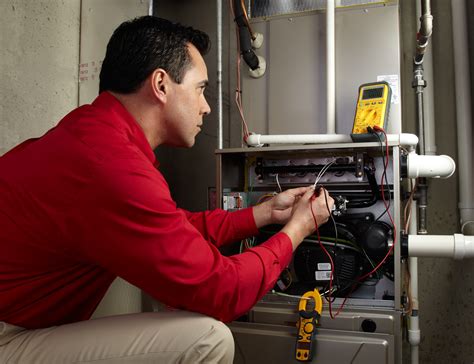 Furnace: Electric Warm Air = 15 Years, Furnace: Gas Warm Air = 18 Years, Furnace: Oil Warm Air = 20 Years
While a furnaces' life expectancy is a rather generous 15 to 20 years, depending on if its electric, gas or oil run, the average conventional water heater will only last 10 to 11 years. However, a tankless water heater can survive over 20 years, proving that the model is indeed a factor.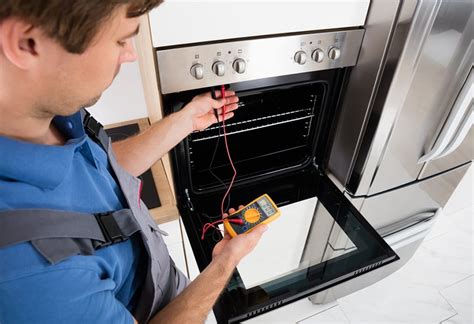 Range: Electric = 13 Years, Range w/ Oven Hood = 14 Years, Range: Gas = 15 Years
Another common major appliance, a range and oven hood, has an average life expectancy of 14 years, with an electric or gas range lasting 13 and 15 years, respectively. As we can see, the useful life expectancy of something depends on multiple factors, and there are many appliances to monitor. For a more extensive inventory of appliances and their life spans, see this list from consumer.org.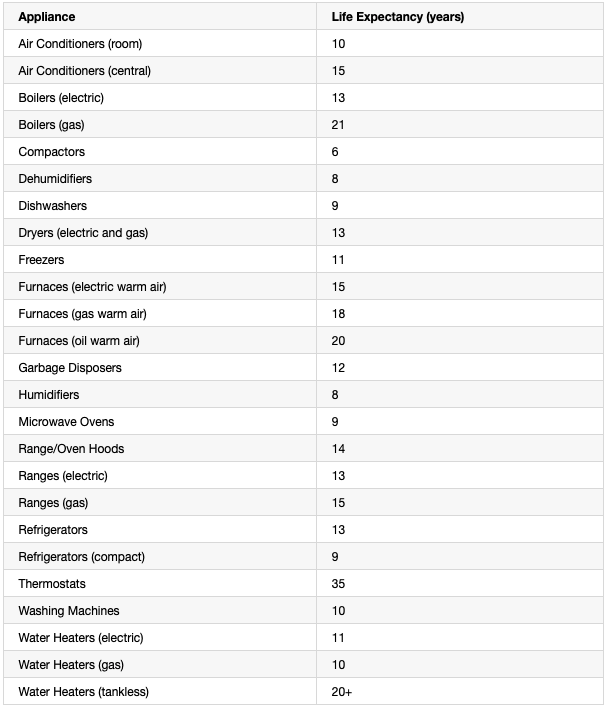 Average useful life expectancy (in years) for Appliances from Consumer Reports.
In order to extend the useful life of a home, it is important to maintain it and make the necessary repairs and improvements. This can be minor upkeep or major renovations, to repairing or upgrading appliances. But whatever the project may be, the records you keep are crucial to establishing the useful life of your home and its components.

RezDox Home History Report providing Green, Yellow and Red indicators letting homeowners know a component's stage of useful life.
RezDox can help you track the useful life of more than 20 major components in your home with its Residential Useful Life Score, or RULS indicators. RezDox's cloud-based platform enables you to quickly and accurately record, access and update all of your home improvements. From anywhere at any time, on the device you choose, you can upload pictures of invoices and receipts, before and after photos, and with the click of a button, everything associated with the project or appliance is stored conveniently and securely online.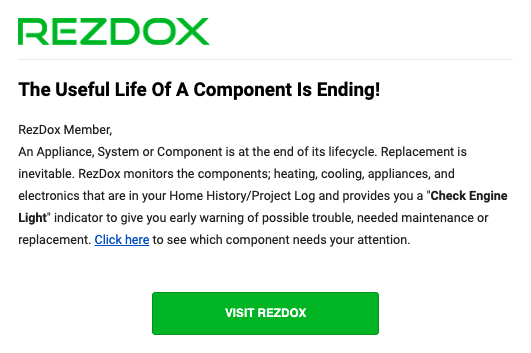 Receive notifications to help avoid emergency repairs or replacements.
Having these records at your fingertips will keep you on top of your home, and your appliances' true useful life, providing you with the best tax deductions possible at year's end. Sure, RexDox helps you know the equity of your home with every improvement made, but also having it as a tool to assist in knowing the actual useful life of your assets is invaluable.
LinnellTaylor Marketing
Join our bi-monthly newsletter.
Get all of the latest insights and our exclusive content!